Discover La Figuière, a charming hotel in Saint-Tropez
La Figuière is a little piece of paradise whose address is a well-kept secret…
A sophisticated family home just a few minutes from Pampelonne Beach, on the Cap Tahiti side, where Cécile Chaix welcomes her guests alongside her mother Monique Chaix, the hotel owner, with good humour and in warm, epicurean spirits.
A look back at the history of a unique property
In the late 1950s, wine merchant Tropez Beraud acquired a small vineyard with a beautiful farm building featuring an arbour. Several rooms were renovated first of all. The rest of the buildings were built over the years, the number of rooms gradually increasing. The swimming pool and the restaurant were then completed, creating an idyllic setting within this charming hotel.
The Saint-Tropez hotel La Figuière now comprises 40 rooms inspired by Provence, spread between 5 houses with terraces.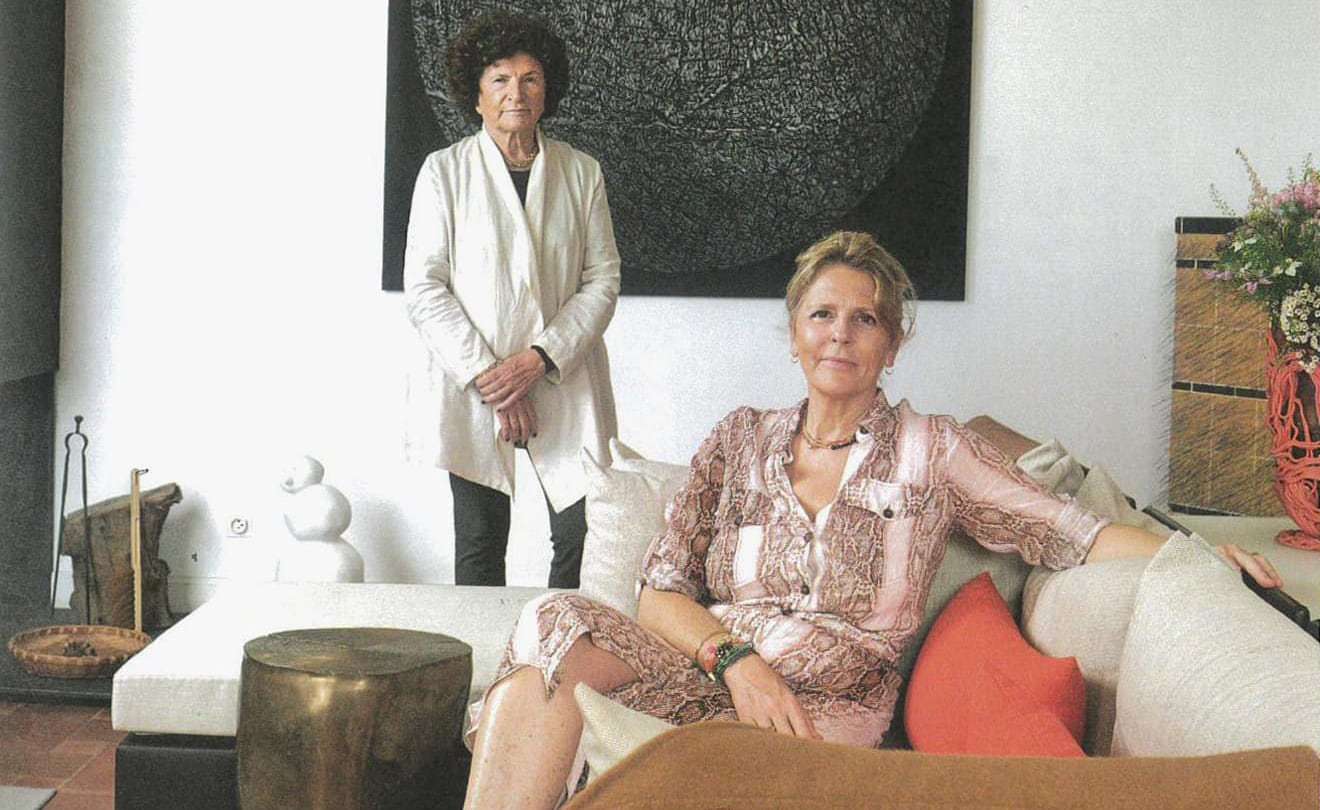 « My mother took over the hotel founded by her father in the mid-90s. I too have chosen to follow in my grandfather's footsteps. It's a beautiful legacy, a place steeped in history. The very beautiful Rivages guide book "Hôtels et maisons d'hôtes de charme" [Charming Hotels & Guest Houses] was not wrong: it has been recommending this address for more than 10 years! »
Cécile Chaix, Tropez's granddaughter, joined the family adventure in 2002
Since the outset, celebrities have been seen here who come in search of tranquillity
Helmut Newton, César Baldaccini, a close friend of her grandfather, a handful of big names in the fashion world… and then Roman Polanski, who also mentions it in his book Roman: « Invited onto the jury of the 1968 Cannes Film Festival, I took Sharon to Saint-Tropez in my red Ferrari that I had had brought over by boat from Los Angeles. We spent a few peaceful days at Hôtel La Figuière. »
Whether famous or not, guests all feel wonderful at the route de Tahiti hotel, the place that some think of as their holiday home – but an even better version: "They don't have to do anything here, just sit back and be pampered! We try to make their stay as pleasant as possible… within reason!" Hairdressers, massages, pedicures, car or bicycle rental, the sense of service is part of the spirit of the house.
« We have preserved the authentic and comfortable style of the house – Salernes tiles, patina chests of drawers, cotton fabrics – while introducing some more modern touches, in particular Philippe Starck's Masters and Ghost chairs. ».
Delicious home-cooked cuisine
At lunchtime and in the evening, chef André Fumat, who has held the position for 21 years, proposes delicious home-cooked meals, knows how the regulars like their food and cooks fish to perfection. The rosé served alongside his dishes comes from the Tropez wine estate, run by Grégoire Chaix, Cécile's brother. All of this is served by the pool and in the park, in the shade afforded by the one-hundred-year-old mulberry trees.
It is said that some guests would like time to stand still
so that they can keep on enjoying the calm and serenity under the fig trees…