With over 5 kilometres of fine sand, the beaches in Ramatuelle, the most famous of which are all found in Pampelonne Bay, are often compared to the beaches of Saint-Tropez. In a well-preserved setting, there are plenty of possibilities for enjoying water sports, private and public beaches and protected sites away from the hustle and bustle. One of the most beautiful stretches of beach on the Côte d'Azur.
During your holiday don't miss to visit other beautiful places like le bar du port or the Saint-Tropez market.
Saint-Tropez Beach
This secret address can be found in a little cove in Canebiers Bay.
The beach and its crystal-clear waters are home to a pretty, traditional beach hut where fresh fish and exceptional meat are prepared with great care to bring out the best in Mediterranean cuisine.
Perfectly cooked, authentic dishes to devour with sand between your toes in a chic and laid-back atmosphere.
Plage des Graniers – 83990 Saint-Tropez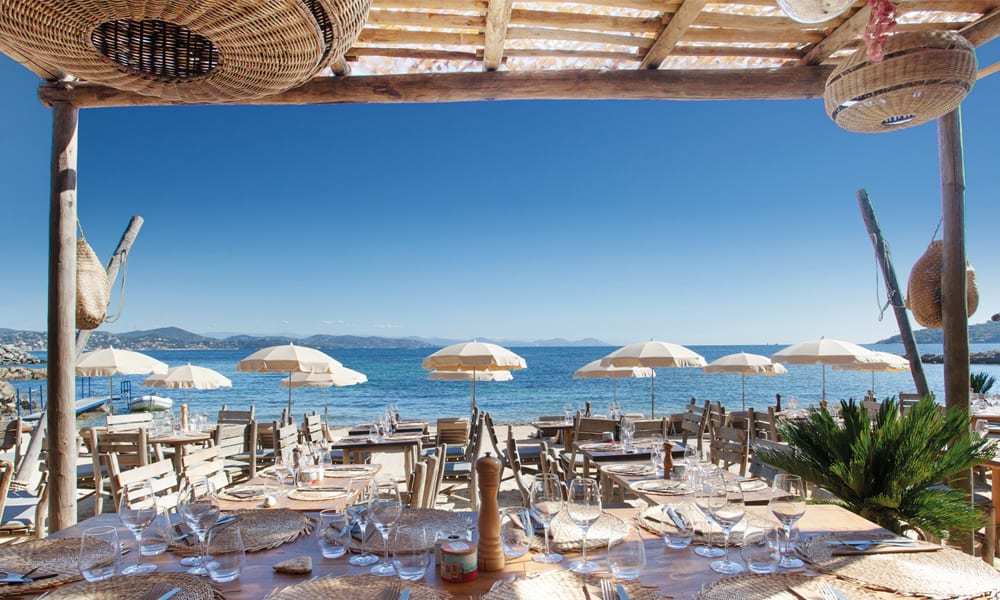 Saint-Tropez Beach
Enjoy sun and sea in a little well-preserved cove sheltered from the Mistral wind.
Against an exceptional backdrop, come and enjoy delicious Mediterranean cuisine by the shore.
Enjoy the view from the pizzeria on the first floor of the restaurant, with a relaxed, family atmosphere.
Route des Salins – 83990 Saint-Tropez
Restaurant and Pizzeria: lunchtime and evening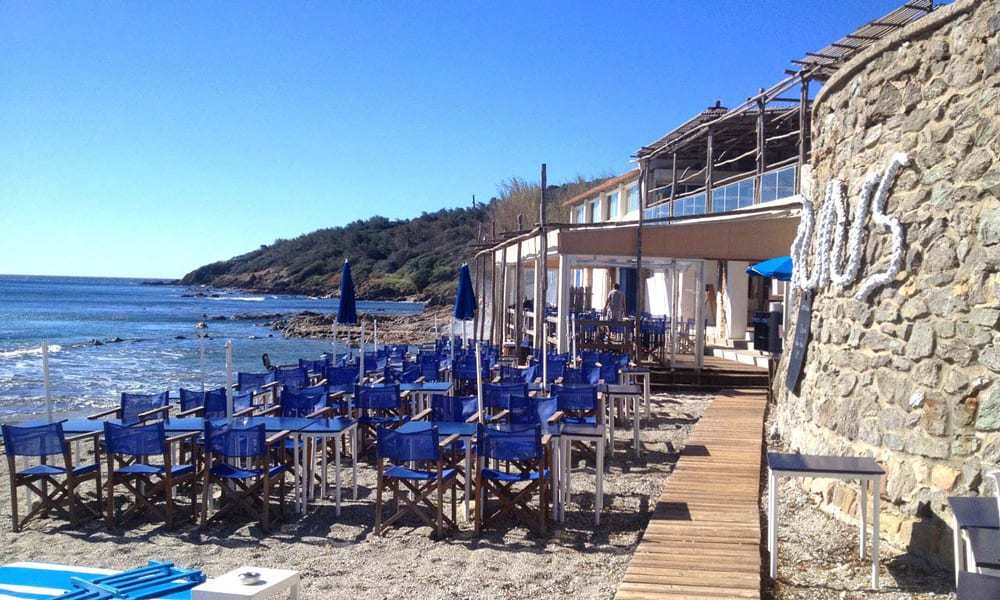 Pampelonne Beach
Take some time out to enjoy a cocktail at the bar or lounging on a beach bed, and enjoy the restaurant's fine cuisine with sand beneath your feet.
Chemin des Moulins – 83350 Ramatuelle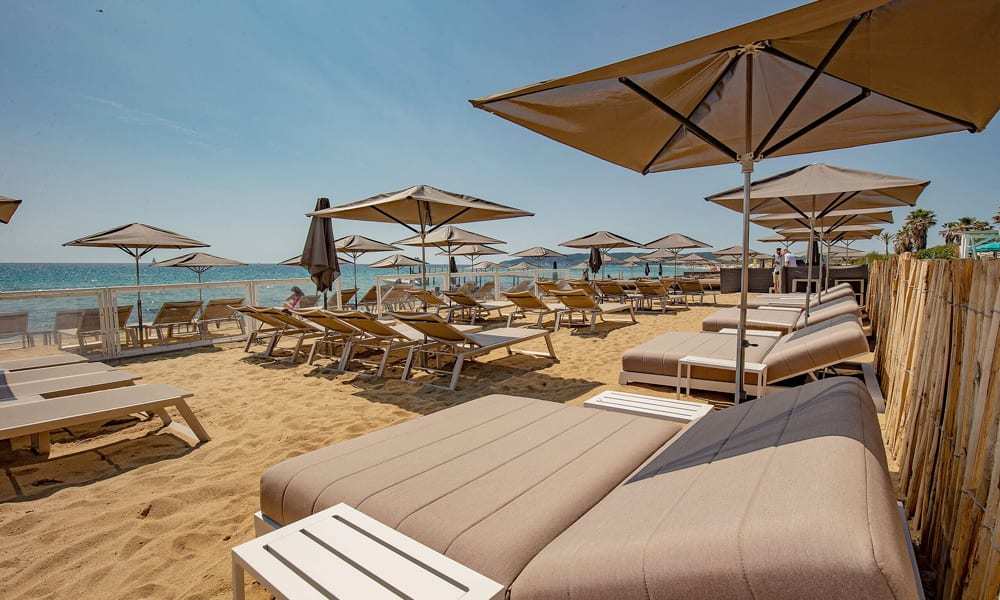 Pampelonne Beach
Ideally situated on Pampelonne Beach, this beautiful fine sandy beach is perfect for lying back and taking in the sun and the sea on a comfortable sunbed.
It's also the ideal setting to catch up with friends over lunch or a drink while appreciating the view of the Med and Pampelonne Bay.
1051 Chemin des Canniers – Les Moulins – 83350 Ramatuelle